Why Manali Adventure?
Adventure Travel with "Manali Adventure" is more than a vacation. Its excitement or extraordinary experience gives you opportunity to "Explore the Nature" of Himalaya by putting ourselves within the people, places, and things that make its worth exploring. So Let's start Exploring the Nature to enjoy Adventure.
 About Manali Adventure:
Manali Adventure is a registered tavel agency in the Tourism Department of Himachal Pradesh and have been for over 15 years in the "Valley of Gods", Manali, Himachal Pradesh, North India . We are an extreme Himalayan expeditions company who specialise in Himalayan Motorbiking across Ladakh, Uttarakhand & Himachal Pradesh . We also do various Himalayan high altitude treks, camping & climbing expeditions. We never compromise with quality of our services, we have skilled, qualified and highly dedicated instructors and staff to take care of every aspect of you. Our team comprises of experts from the Manali Disaster Management team.
Our vast network in the travel domain ensures that we provide our travelers and corporate clients with the best deals .We always focus on providing superior quality tour and travel services at a sensible price range. Whether you are planning a Family Vacation, Corporate group tour, School educational tour / Whitewater rafting, river crossing, paragliding,Snowboarding , skiing, Motorcycle Tour ,Trekking , Expedition at high altitudes, Camping or innovation time-out, you will have a wonderful and memorable time with us.
We have a hands on ground experience of more than 15 years in the industry.
The biggest asset of our company, our team
" They challaged me to reach my potential and now I can't wait for my next Manali Adventure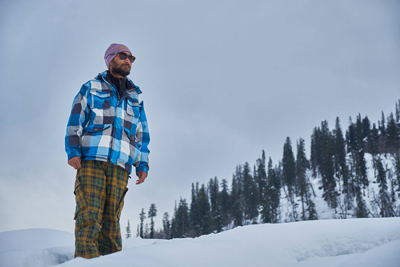 Gopal Krishan Goud - Founder of Manali Adventure
Our Team